While in California, USA promoting the cause of humanity. Apostle Gregory Azemobor was surprised to see some homeless people hanging around the hotel where he was lodged.
To his surprise he exclaimed, "Wow! So even in the USA, you still have the poor".
" Hey brother, could you help me with some 5 bucks, wanna buy some meal". One of them accosted me. I could not help but part with $5.
This goes to show the imperfection in our man-made systems. Even sophisticated economies are incapable of completely eradicating poverty. But you know what? Love is the answer. Only love can create a world where no one lives in lack.
As you celebrate valentine today, please remember the poor and the needy around you.
God bless you" – Apostle Gregory Azemobor.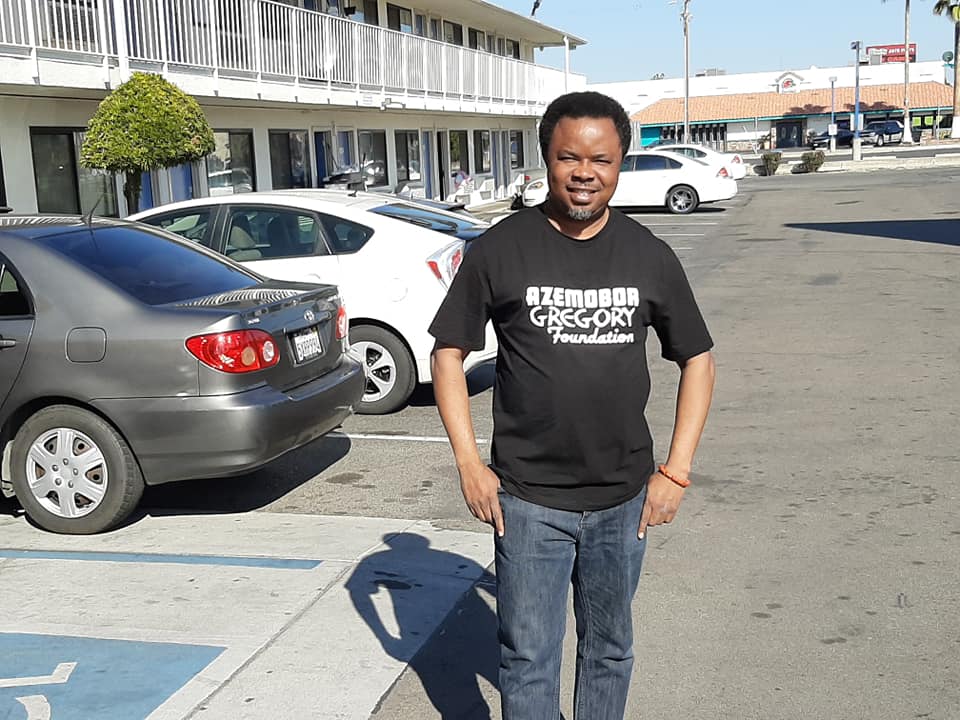 Our Mission : "To advocate love & peace amongst humanity & help to create a society where everyone can live in peace, love & no lack."
Our Goals:
1. To create awareness for the plight of hapless widows globally, who are traumatized, oppressed, impoverished and abandoned by government, religious organizations and the society.
2. To practically teach you, that service to humanity is the only true 'religion' that God recognizes (James 1:27), and that the religion you practice is meaningless before God if you fail to help the poor and the needy around you.
3. To inspire you to join this campaign to lift poor widows and their families out of poverty. Look around you, there are poor widows struggling for survival. Emulate us by supporting them with ₦20,000 to boost their petty businesses (Look for poor widows in your locality and give them the money DIRECTLY).
4. To inspire religious organizations (especially the church, my constituency), to begin to promote the cause of love and our shared humanity, over and above religious rituals and dogmas.
If you wish to know more about us and how you can join or support this campaign, please kindly call or WhatsApp: +2348084701414 or +2348087656176.